Now offering full Manifold Riser / Elbow kits at killer deals.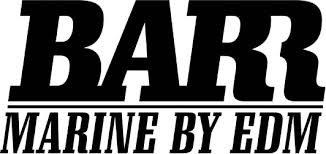 Are you in the market for full BARR exhaust manifolds, risers and elbow kits for boats? If so, you have come to the right place! Marine Engines has a vast inventory, including replacement parts for the following.
We Have the Marine Replacement Parts Your Boat Needs
Our Manifold Riser & Elbow Kits can be used to replace the following:
Replaces MerCruiser, All GM Based (305/5.0 350/5.7 383/6.2) 4″ Riser Kit Price $889.99
Replaces MerCruiser, All Big Block, Center Riser design, 4″ Riser Kit Price $990.99
Late Model (93+Up) Volvo Penta / OMC 5.0, 5.7 Kit Price $844.99
Late Model (93+Up) Volvo Penta 5.0, 5.7 With Tall (11.3″) Elbow / Riser $965.99
Replaces MerCruiser Dry-Joint 5.0, 5.7, 6.2/383 (7* Elbow) Kit Price $1124.99
Our Kits Include the Following:
Mounting hardware
Gaskets for popular water-cooled applications
Additional gaskets
Spacer kits available if needed
Reasons to Choose BARR Replacement Kits
When you're looking for full exhaust manifolds, risers and elbow kits for boats, go with one of the most trusted manufacturers in the industry, BARR. Did you know BARR has been making marine parts since before World War II (1933) Moreover, all their parts are made domestically in the United Sates, so you're helping the national economy on top of ordering reliable parts for your boat. In fact, BARR is the last inboard parts manufacturer in the United States, though they are a global operation that caters to clients around the world.
The key to their success and longevity is that they provided the hard-to-find parts you need, makes sure that the paints and features match the original manufacturers (the small details really matter in life), provide a limited warranty, and more importantly, always make the customer experience the nucleus of everything they do. You can trust in the BARR part name!
Here at Marine Engines, Inc, we too make sure our customers come first and foremost. As such, if you need help finding the right replacement parts, including exhaust manifolds, risers and elbow kits for boats, or would like to place an order, then give us a call at 1 800 786 7639.
More information / pictures to come! Please call for a quote!